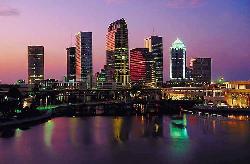 LOCATED IN SOUTH FLORIDA
Material Handling Business Solutions provides personalized service backed by almost 30 years of

expertise in the material handling industry. We believe in a "hands on" approach to managing

our

customer's needs.


Problem solving is the foundation of our organization. We provide a wide range of personalized products and services that include, but are not limited to:


·
OSHA Regulatory Forklift Driver Training

·
Warehouse Management

·
Facility Studies

·
Equipment Cost

Analysis and Equipment Cost Per Hour Study

·
Tailored Corporate Communication Strategy


Vision
Communicate and pass along to the customer almost three decades

of experience in the Material Handling Business, with national and international customers, that will result in an efficient and profitable organization.